DRIVING CONSERVATION TOGETHER

 Collaborating with some of the world's well-loved brands on our projects and products means we can make a bigger difference in the fight against illegal wildlife trade.

The sale of everything you will find in our online store offers a steady lifeline to organisations carrying out the critical work on the ground. These are the people, the heroes of the wild, that spend every waking moment protecting the rhino and other endangered species from poachers through creative and often dangerous initiatives.
Because, when it comes to conservation, time matters.
We connect with the brands that want to see change in the wild as much as we do. It's why we've partnered with Hublot to create a limited-edition watch that will help protect the rhino from extinction before it's too late. When every minute counts, the sale of this extraordinary timepiece funds the critical conservation work being carried out at grassroots level in Africa and India.
More On Hublot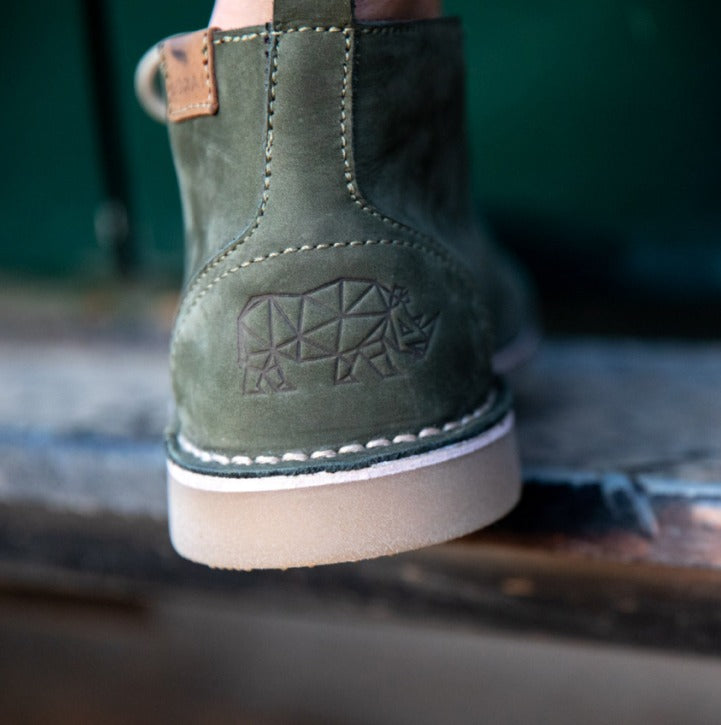 We love to partner with those who have their head in the game and boots on the ground.
A perfectly natural fit, SORAI has joined forces with South Africa's Veldskoen to create a beautifully hand-crafted boot in their signature safari style to fund the Kariega Foundation's 'Walk With Us' campaign.
More on Veldskoen
The heroes of the wild won't be wearing capes, but we think they're super.
We partner with some of the most admirable organisations in the wild including the biggest orphan rhino sanctuary in the world, Care for Wild, and Centre for Wildlife Studies. By working as a team, we hope to prevent the extinction of the rhino by the predicted year of 2025.
Learn More